Express MD is a platform linking EU registered doctors and pharmacies to those who need their care.  Our platform is designed to be as straightforward as possible. We want you to know exactly what is required at every stage.
Step by Step Guide to Buying Medications
Click on the "Proceed to Consultation " link on the medication page
Complete the online questionnaire and the payment information
Check your email for any follow up messages from the doctor.
Log into the system via "Patient Login" at the top of the page and use our secure chat system to provide any additional answers the doctor needs to approve your prescription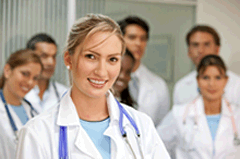 Express MD is not an internet pharmacy, but a portal putting you in touch with premium health providers.  Our platform allows for a true doctor patient relationship to exist in a discreet, private and convenient format, protecting both the patient and the doctor.
It is very important therefore that you answer the doctors questions truthfully. In particular, the doctor will want to know about any existing health conditions you have and details of any medication you are currently taking. Once you are registered, you can simply login and apply for a repeat prescription. When your prescription is approved, the medications are sent to you in plain package by secure service for next day delivery.
A free online consultation with a registered doctor
A private prescriptions issued by a registered doctor
Genuine brand medications from a UK registered pharmacy
A simple repeat prescription service
Express MD focuses on a particular range of conditions for a good reason. There are some conditions that clearly require a face to face consultation. We focus on the range of conditions that lend themselves to an online medical relationship such as pain relief, sexual diseases and travel health.